Dan Graiff Farms
From our family to yours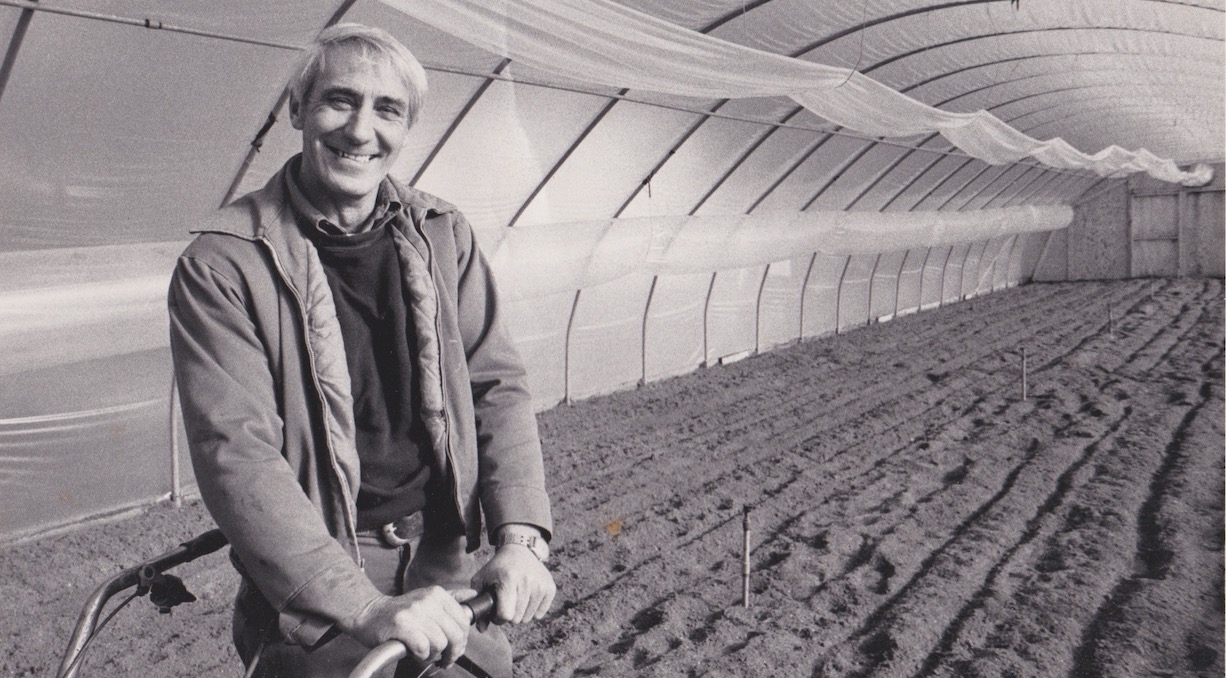 The multi-generatioinal family business started with the marriage of Dan Graiff and Dorris Bononcini, each from local farming families. Dan Graiff Farms, LLC. was established in 1980.  Premium greens and herbs were the chosen crops. 
In 1994 With the loss of their father, Dan's two sons, and their mother Dorris, joined together to continue the family farm.  The farm was more than just business, it was about family and expansion and diversification were the means for the continued success of Dan Graiff Farms.
AND 4 GENERATIONS OF FARMING
In 2001 the expansion and diversification plan was finalized, growers were contracted first in Florida (2006) then California, Arizona, and Texas (2009) for a year around supply of product.  During this time, the processing line expanded from a couple of salad spinners to a state of the art 33,000 sqft. industrial processing and packaging facility of Premium Greens and Herbs. Packing also diversified to include wholesale packaging for the food service industry as well as retail packaging.
Five Star Premium Greens and Herbs products are sold by wholesalers and produce distributors throughout the Northeast, Midwest, and Canada. Groceries Stores that carry Five Star Premium Greens and Herbs include Whole Foods, Produce Junction, Market Basket, King Koullen, Roche Bros, and a local favorite of regional Famers markets.
Five Star Line of Premium Products
A WORD FROM JAMIE GRAIFF
To our Valued Customers
As  a family owned and operated grower, processor, and shipper of value-added leafy greens, specialty onions, premium herbs, and vegetables within the foodservice and retail industry, Dan Graiff Farms has supplied its customers with the safest, highest quality products and service, as we go into our 40th year of business. Our company has a sustainability philosophy for all aspects of our business; in the fields we utilize crop rotation and Integrated Pest Management to encourage soil health and reduction in pesticides, as well as using packaging that incorporates some or all post-consumer recycled materials in our value-added processing facility.
Food Safety has always been a major emphasis of our company, utilizing Good Agricultural Practices (GAPs), Good Manufacturing Practices (GMPs), Good Harvesting Practices (GHPs), and Hazard Analysis Critical Control Points (HACCP) in all facets of the company. Our Food Safety Program is reviewed in house to address the ever-changing landscape of production and regulations, as well an annual audit from accredited third-party company to ensure we are in compliance.
I want to give my personal commitment that our company will always keep our customers best interest in mind while providing them with the safest, highest quality products possible.
Sincerely,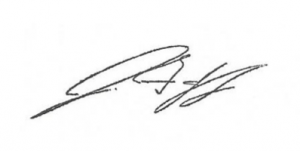 Jamie Graiff
Owner/President
Dan Graiff Farms Timeline
40 YEARS AND 4
GENERATIONS OF FARMING
Established
Dan Graiff Farms Established in Vineland NJ
Passing of Dan Graiff
Dan's four children, and their mother joined together to continue the family farm
Purchase of new farm
Purchase of Newfield N.J farm (current location)
Expansion
1st Washline installed
Expansion
FIVE STAR Premium Greens & Herbs Brand established
Contract growers
California - Arizona - Texas
Expansion
High Tunnel growers
Specialty onion introduced
Expansion
Big Room - Wash Line - Packing - Packing Assembly
Contract Growers
Washington State